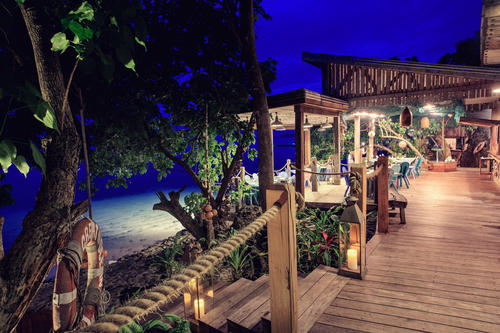 Indulge
Heighten Your Senses With a Taste of Fiji
Setting a new standard in Fijian cuisine, indulge your senses in a place where island grown and locally sourced produce is transformed into decadent gourmet meals. Beachfront, poolside, destination and in-villa dining is available from sunrise to sunset. All menus are updated daily and champion Fiji's seasonal, flavoursome produce.
Unique Dining Destination
Our private dining experiences are highly recommended if you are celebrating a special occasion or wanting to treat your loved one to a romantic dinner. Our chefs would gladly prepare a private dinner or picnic based on your favourite foods, to be enjoyed at one of the many breathtaking locations around the island or surrounding, uninhabited islands. The Helipad is a favourite destination due to its amazing panoramic views of the island, with the Chef's Kitchen experience ideal for group gatherings.
The Farm
Embracing the 'farm to table' concept, Kokomo boasts a 5.5 acre (2.2 hectare) farm that practices organic methodologies, growing a wide variety of local vegetables, herbs, sprouts, edible flowers and exotic fruits from zucchini to sweet basil and pineapples, the list is extensive. The Hydroponics garden is large enough to supply fresh lettuce all year round, extra production of tomato vines, cucumbers and seedling tables; this method excludes the need for soil to grow produce.
Dock to Dish
At the start of 2018, Kokomo Private Island proudly launched the Fiji chapter of Dock to Dish; an incredible community-supported seafood and fishing venture which we are immensely proud to be a part of. Dock to Dish is an international network of small-scale fishermen, marine biologists, and sustainable seafood advocates committed to sustainable and responsible fishing. At Kokomo, we are setting a new standard in Fijian cuisine by using a truly restorative approach that was designed with future generations in mind.