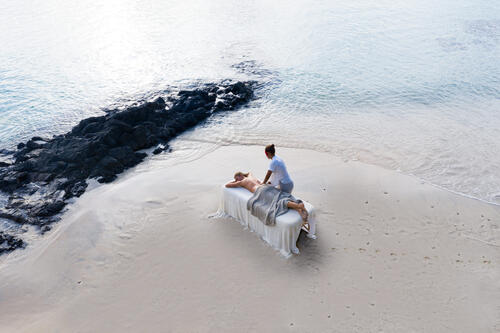 The Healing Powers of Fiji
Leave the world behind and enter a realm where time doesn't exist. Our highly-skilled therapists draw on Fiji's natural elements to help you relax, restore and rejuvenate. With a range of blissful treatments and relaxation practices; this is your place to take a moment before returning to the world completely transformed.

Yaukuve Spa Sanctuary
Awaken The Senses
Surrounded by nature in its most pure form, Kokomo Private Island is the perfect luxury haven for those seeking restoration, rejuvenation and relaxation. Designed to embody a holistic mind, body and spirit experience, we invite you to enjoy an immersion in nature to reset your wellness goals.
View Spa Menu
Resident and Vising Holistic Pract­itioners
Knowledgeable, empowering and intuitive, our Holistic Practitioner team are dedicated to guiding each guest into a state of greater wellness.
Kokomo Private Island hosts experienced Visiting Practitioners with unique qualifications and skills who offer special treatments at different times throughout the year.
July 2019
Anat Juran
Watsu® Practitioner
5 - 12 July 2019
Anat is a widely respected aquatic bodywork and Watsu® therapist. With 30 years' experience in aquatic education, her driving passion for working with people in the water has led her to develop her practice across many hydrotherapy techniques. Anat is also trained in 'Hakomi' (a mindfulness-centred approach to self- understanding / body focused psychotherapy), and utilises the Hakomi concepts of mindfulness in her practice and teaching.
Month of July
Specialising in Natural Therapies, Kim holds a Bachelor of Health Science in Naturopathy, and a Diploma in Health Science for Clinical Nutrition. Through years of experience Kim is able to transform surrounding vegetation and plant material into medicine, healthy recipes, herbal teas, and healing creams. During consultation, Kim will take a holistic approach to any health concerns to ensure all factors - including physical, mental, emotional and spiritual - are considered for complete wellbeing.
Availability is limited so we encourage you to book in advance to secure an appointment with Anat or Kim.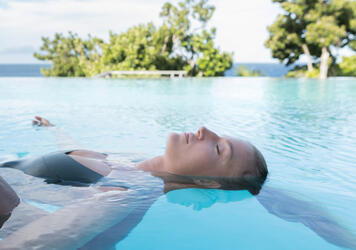 The Water Art of Watsu®
Grounded in the holistic principles of mind, body and spirit connectivity, Watsu® combines the foundations of massage, shiatsu, muscle stretching and joint mobilisation performed while you float in a private, heated pool.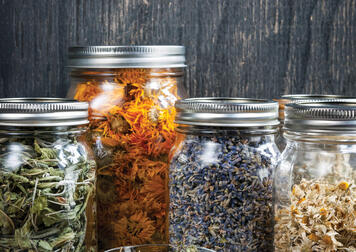 Naturopathic Therapies
Enhance your energy levels, increase your vitality and understand what your body needs to heal by selecting one of three holistic naturopathic treatments with our resident Health Practitioner.

Wellness
Relax and rejuvenate your senses at the Yaukuve Spa Sanctuary and allow our skilled therapists to tailor a treatment to your needs. Our selection of treatments draw upon the natural elements of Fiji, connecting you with our environment. Enjoy your complimentary 45-minute Pacific Mastery Massage (one per villa or residence per stay) which promises to leave you feeling refreshed and rejuvenated.

Yoga & Meditation
Awaken your senses with a restorative yoga class or calm your mind with a soothing meditation. Opt for the daily resort session or request a private class in your villa or residence. Our classes are designed to restore balance and create harmony in your body and mind.