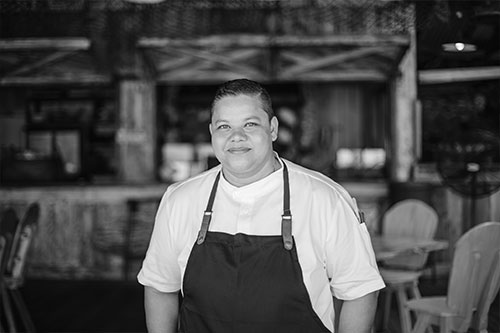 Head Chef
Tucked away in a secret cove, behind the arrival jetty, you'll find Chef Caroline Oakley in her domain—'Walker D' Plank', with a smile on her face and wok in hand. Her philosophy and approach to Kokomo Private Island's restaurant is "cooking with heart and soul". Signature dishes such as her Singaporean chilli Lobster, assorted stir-fry's, and heart-warming curries reflect just that. Each dish is bursting with simplicity and flavour.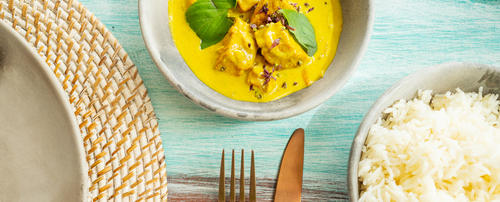 We Asked Caroline
Q: What are you most excited about showcasing and sharing with guests at Kokomo this year?

A: South Pacific dishes, creating dishes and pairing flavours that really encompass traditional South Pacific cooking, as well as fusing it seamlessly with Asian flavours. This year, I'm focused on family style offerings at the restaurant.

Q: What is your favourite Fijian ingredient or dish that you like to showcase on your menu?

A: Coconut poached fish. Usually using trout for the fish and letting it simmer in a Miti sauce (coconut milk, tomato, lime, chilli) and Ota (blanched river fern) – similar to watercress.