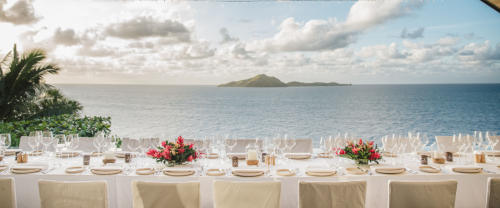 Celebrate
Creating Bespoke Events and Experiences
We tailor each and every one of our events on Kokomo to cater to your individual desires. Our dedicated events team specialise in creating bespoke events and experiences that ensure your special occasion is unique to you. From weddings to birthdays, anniversaries, corporate events and family meetings, we will organise and style an unforgettable event.
Experienced events planners are on hand to assist every step of the way. It is the exceptional attention to detail, finest touches, world-class cuisine, and of course the most idyllic backdrop that promises to deliver a unique experience for your special occasion to create treasured memories that will last a lifetime.

Kokomo Venues
Kokomo is a private island paradise with an exceptional selection of settings and venues for your event, whether celebrating a special occasion, exchanging vows or brainstorming with colleagues, our events team will select an idyllic location that will outstand and complement your event requirements.