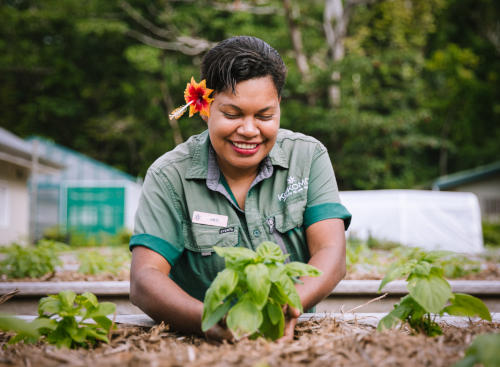 Sustainability
Sustainability extends beyond the present. It is a promise to give back more than we take, to meet the needs of the present generation without compromising the future and to consider the implications of our actions. While sustainable travel continues to gain momentum, Kokomo has built its foundation on driving positive change in this arena. The protection and preservation of our island, our community, and our oceans is of paramount importance to us, and formulating a green strategy for long term success is the cornerstone of our island home.
View Sustainability Brochure
We hope that our passion for sustainability inspires you to consider what is most important to you and how you can preserve and protect your environment for generations to come.
Our Sustainability Champions
Leading our conservation efforts are marine biologists, Cliona O'Flaherty and Viviana Taubera. Supported by the resort's management team, Cliona and Viviana champion the resort's vision for a sustainable future, and have introduced a range of initiatives to preserve and protect our island, our community and our ocean.