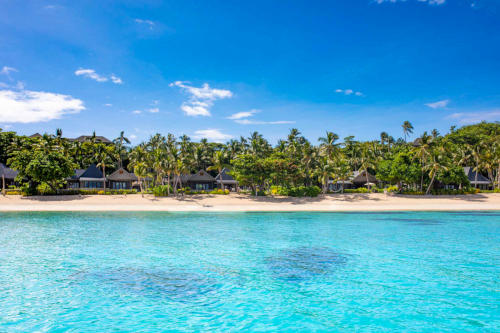 A Haven of Comfort
Your Private Refuge
Open the door to your Kokomo stay and luxuriate in the breathtaking feeling this compelling experience provides. Perhaps it's the pure size of each space, or the fact that the beach, the views, the gardens, the private pool, the terrace – everything, is at your fingertips; either way, your sanctuary allows you to unwind and disconnect immediately, from the world you left behind.
We understand sustainable design, we appreciate the importance of abundant space, and we know what it takes to create relaxed opulence where you can feel right at home, in an instant. Perfect for couples, families and individual travellers, our spacious accommodation options are elegantly furnished, feature traditional Fijian nuances, and are designed to provide you with a luxury locale you can call your own.
Created for your total wellbeing, each of our twenty-one Beachfront Villas and five Luxury Residences will transport you to a place of privacy, rejuvenation and the backdrop to long lasting memories.
Featuring sustainable design and traditional Fijian nuances, your home at Kokomo is alive with both opulence and character.