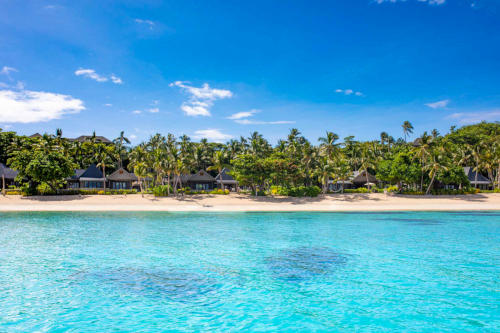 Stay
Seclusion Immersion Space
Open the door to your villa or residence and disconnect immediately, from the world you left behind. Whether it's the pure size of each space, or that between the beach, the views, the gardens, the private pool, the terrace – everything, is at your fingertips; Kokomo promises a stay unlike any other.
We understand sustainable design, we appreciate the importance of abundant space, and we know what it takes to create relaxed opulence where you can feel right at home, in an instant. Perfect for couples, families and individual travellers, our spacious accommodation options are elegantly furnished, feature traditional Fijian nuances, and are designed to provide you with a luxury locale you can call your own.
Check availability and confirm your stay using the Reserve button.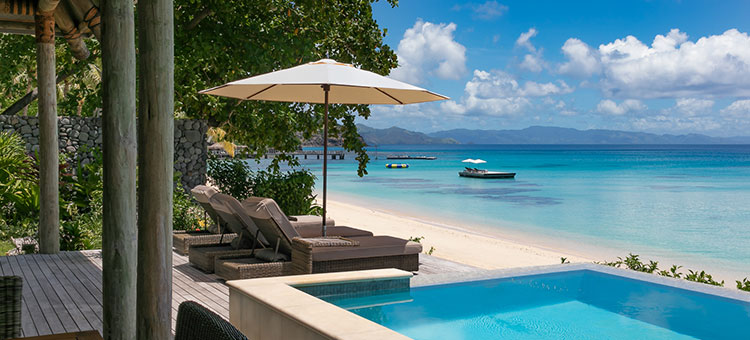 Private Villas
Ultra-luxe, Kokomo is one of the most exclusive private island resorts in the world. The epitome of privacy, luxury and space, each of our twenty-one exclusive villas include their own private pool, tropical walled garden, ocean view and direct beach access. Open plan living at its absolute finest, our villas feature a large living area and kitchenette with air-conditioning and ceiling fans throughout, coupled with a master bedroom with walk in closet, rain shower, a deep soaking bathtub and outdoor shower. A refined and fresh take on Pacific design, each villa boasts a unique marriage of contemporary design practices and traditional Fijian nuances, alongside elegant stonework, and artwork by renowned artist Chris Kenyon.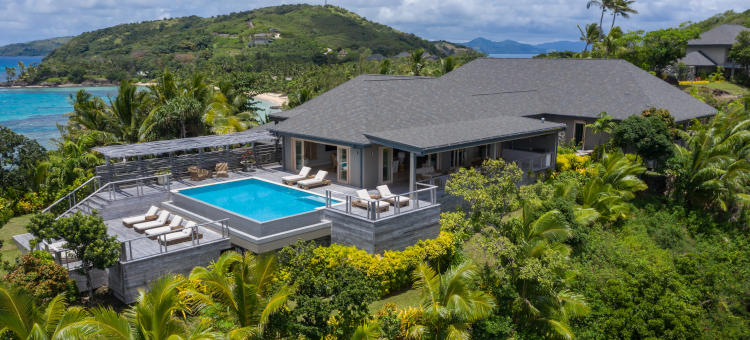 Residences
Kokomo's five expansive residences offer an unforgettable escape for multi-generational families and friends travelling together. Perfectly positioned on the hilltops, and surrounded by lush tropical gardens, each residence offers captivating views from sunrise to sunset. The sheer magnitude of space, while awe-inspiring, welcomes and envelopes guests in their home away from home, and provides the perfect backdrop for celebrating life's milestones. Enjoy all the benefits of our beachfront villas, whilst securing yourself a private vista, serviced by a dedicated butler and nanny for the duration of your stay.