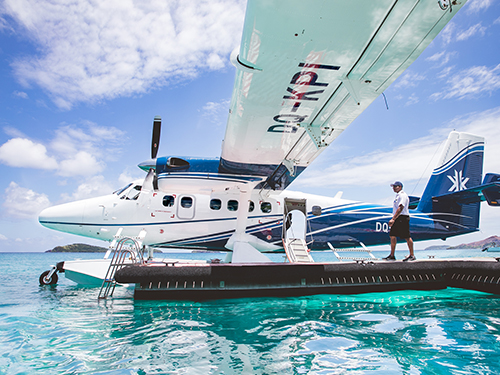 Conveyed In Style
Direct flights to Nadi International Airport operate from Australia, New Zealand, Hong Kong, Singapore, Japan and the USA (San Francisco and Los Angeles).
Guests arriving and departing from Kokomo will have access to the resort's dedicated aviation hangar and luxury transfer lounge at Nadi Airport. Designed to provide a seamless experience while transferring to and from Kokomo, take the opportunity to refresh, have a shower and some food and beverage, ahead of your 45-minute seaplane or 60-minute helicopter transfer.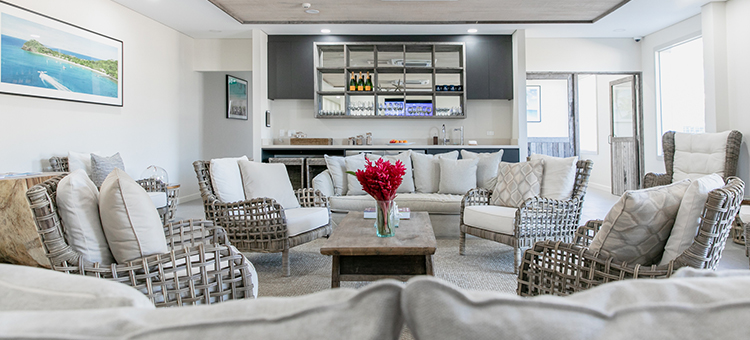 Experience panoramic views of the Fijian Islands, as you transfer to the resort in the comfort and style of our Twin Otter seaplane or Airbus AS350B2 helicopter. To enable same-day transfers, please ensure that your arrival flight is scheduled to land prior to 3:00pm and that your departing flight is scheduled to depart after 10:00am.
Shared Air Transfer From Nadi
Round Trip per Adult (12+ years): $900
Round Trip per Child (3-11 years): $450
Round Trip per Infant (0-2 years): Complimentary
Private Charter From Nadi
Round Trip per Helicopter (5-seater): $4,500
Round Trip per Seaplane (10-seater): $8,500
Private transfers can also be arranged from alternate destinations within Fiji. For further information, please contact .
Terms & Conditions
All rates are quoted in USD and exclusive of government taxes.