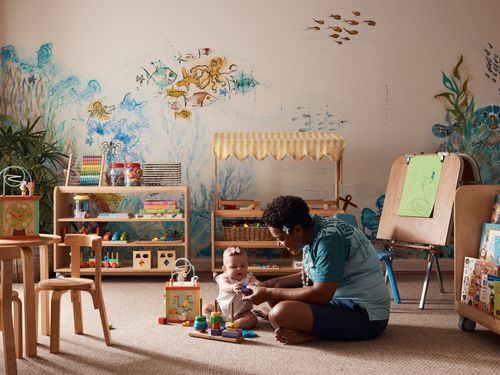 Kids & Teens Club
Something for everyone
Teens Club
Equipped with a sense of adventure and curiosity, join Kokomo's Teens Club for an exhilarating program of activities. Dynamic and vibrant, no two days will be the same. Explore the inner reef on snorkeling adventures, assist with Kokomo's coral restoration projects and fight it out in a series of beach games.
Kids Club
Outside of family time, Kokomo is just as exhilarating for the little ones as it is for you. While you relax or enjoy a day trip away, your children are cared for in our interactive and dedicated kids club. From fish feeding and local crafts, to treasure hunts, cooking classes and movie nights, your children will create memories to last a lifetime.
Nanny Services
For our youngest guests, Kokomo is delighted to offer complimentary nanny services for children up to three years of age. A dedicated and tailored approach will allow you to recreate your at-home schedule, ensuring sleep times are not interrupted. Rest easy, knowing your children are lovingly cared for by our experienced team.