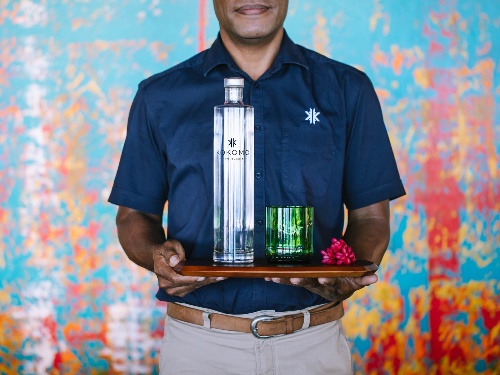 Waste Reduction
In all decisions, it is important for Kokomo to consider what efforts can be made to reduce, reuse and recycle. As all inorganic waste must be sent to the mainland, considerable effort is made onsite to reduce and sort waste in our recycling centre. Here, organic waste is put through a 5-week mulching process for use in the farm; food waste and recyclable materials are turned to compost for use in the gardens, and glass materials are broken down for use in concrete.
Looking to the future, we are committed to further reducing our reliance on plastic materials. Straws and take-away containers have already been replaced with reusable or biodegradable alternatives, with attention now turned to products supplied by our partners Fiji Water and Pure Fiji. Our intention is for guests to be able to refill their water bottles at stations throughout the resort, reducing reliance on one-use plastic bottles.
Guests interested in the resorts efforts to minimise waste are invited to take a back-of-house tour.