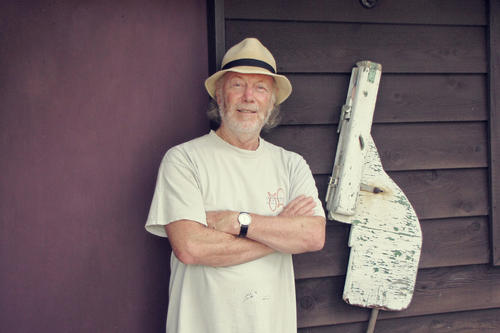 Resident Artist
The unique beauty of Kokomo Private Island has been encapsulated and transformed into one-of-a-kind masterpieces by our artist in residence, Chris Kenyon.
Chris Kenyon is an Australian based, impressionist landscape artist with a strong implication towards abstraction. Kenyon first arrived on the island in June 2016 and resided in his on-island studio for sixteen months, where he was commissioned to create a vast collection of approximately 243 paintings, to be dispersed throughout the entire island.
His collected works includes 'Kokomo Dreaming', the largest painting within the collection. Measuring an impressive 7x2metres, this artwork is permanently housed in the waterfront restaurant, The Beach Shack. This incredible painting took four months to complete and boasts a total of 38 layers.

We Asked Chris
Q: What inspired your passion for abstract art?

A: All of my paintings bounce from landscape and seascape and then I abstract all of the elements, this allows me to create mood, texture and multi-layered paintings, which invoke drama, emotions, mystery and playfulness.

Q: What was the original brief and how did it evolve?

A: Lang's knowledge and thorough interest in art helped me all the way, talking to Lang about his focus and vision fuelled my imaginative processes. Mock up ideas became totally intense explosions of tropical colours. I produced 28 mock-up ideas following a theme of light and movement of the water, in all its moods and it was decided to follow this continual theme, to make a complete story.

Q: How did your studio influence your work?

A: Kokomo Island is pure paradise the beautiful beaches were right at my studio door, 9 steps away! So, from my studio I was able to focus on the sea in all its moods, light and mysteries. To be able to paint whilst listening to the waves on my beach, it was sheer bliss.