June is a fantastic month to visit Kadavu. And whilst the borders are closed, we have not been short of visitors, with local manta rays taking up residence. In June, our manta conservation team recorded 168 sightings of 88 unique manta rays in the waters surrounding Kokomo. This is a fantastic start to the season, and a significant increase on the 41 manta rays observed last June.
Our team were also excited to record two new individuals in The Manta Trust database; Wonka and Kay.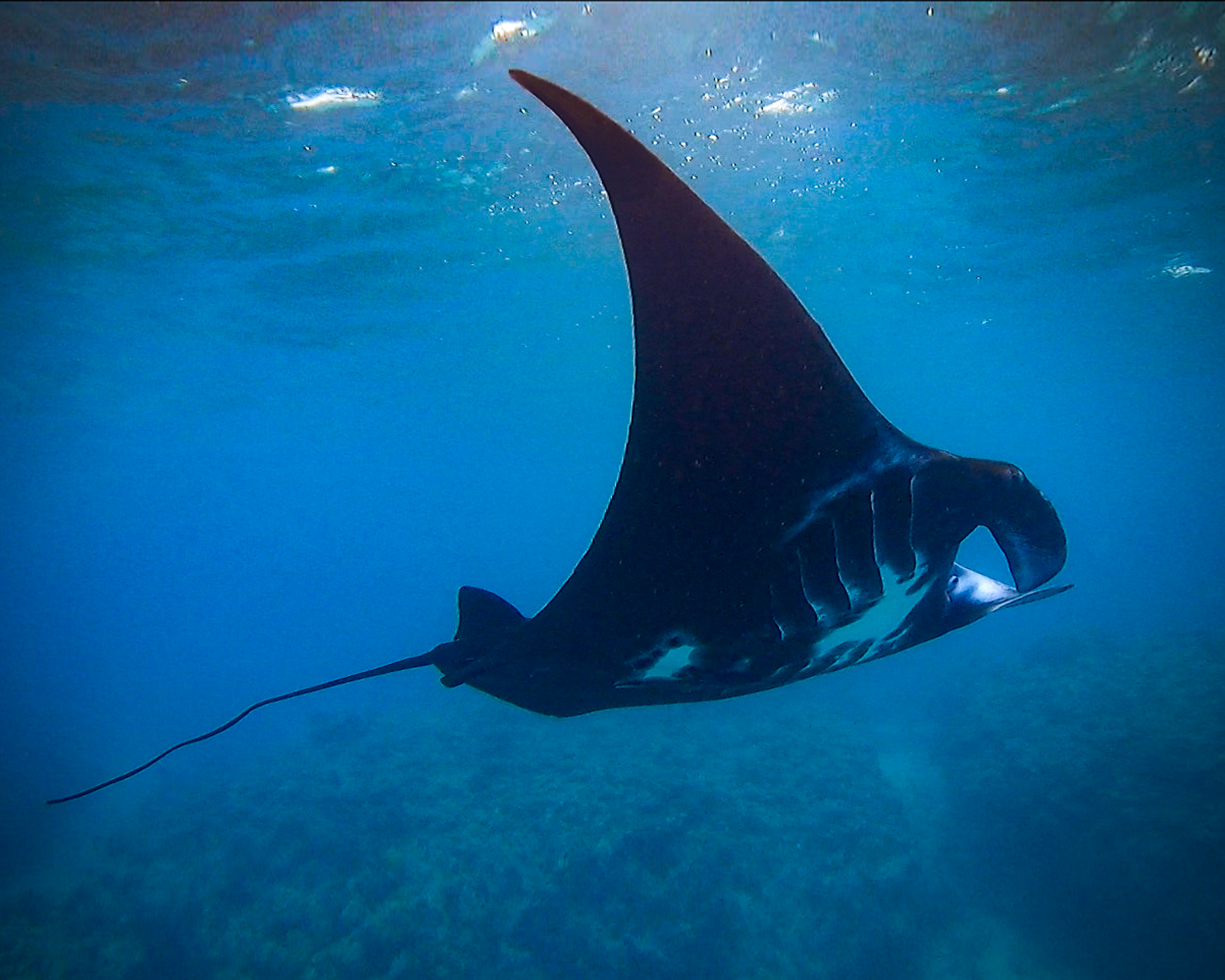 Wonka was identified on the 16th June and is the 388th manta to be identified in Fiji. Named for her distinctive 'wonky tail', Wonka has a 1.6m wingspan. A tiny melanistic juvenile manta, Wonka was first sighted at a nearby cleaning station, before making 3 further appearances. She is super curious and loves to check out the staff when she is feeding or at the cleaning station.