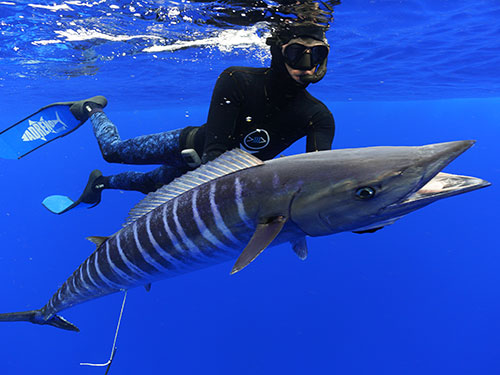 Spearfishing
An exhilarating underwater sport
We provide a wide range of spearfishing charters, from beginners to the most experienced of divers, all designed to provide the best chance of securing your catch all while holding your breath. Learn about equipment, freediving techniques and fish behavior in this exhilarating underwater sport. Spearfishing charters will visit reefs and islands to the north of the Great Astrolabe Reef, where guests can target some of the most common reef and pelagic species in Fiji including Coral Trout, Dogtooth Tuna, Spanish Mackerel and Wahoo.
Pricing for Spearfishing
Vessel
Price
Reel Time
$400USD
2 hours
Reel Time
$700USD
Half day
All rates are quoted in US dollars and exclusive of government taxes.