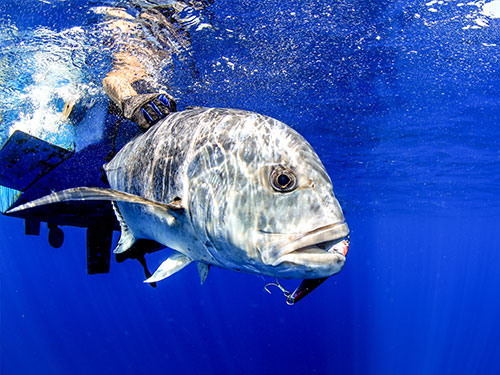 Reef Fishing
The fishing way of life in the Fijian Villages
Kokomo's reef fishing experience involves a short boat ride on board one of our 3 fishing vessels to some of the surrounding coral reefs. Guests can try their hand at local reef fishing while using the latest Shimano gear and tackle or simply get involved in the oldest local tradition of hand line fishing. Listen in and learn about the local history and the fishing way of life in the Fijian villages. Species such as Coral Trout, Snapper, Cod, Seabream and many more tasty reef species are found in the local reefs around Kokomo.
The local reef fishing runs for a duration of 2 hours.
Pricing for Reef Fishing
Vessel
Price
Reel Time
$400USD
2 hours
Reel Time
$700USD
Half day
Kahala
$1,000USD
Half day
All rates are quoted in US dollars and exclusive of government taxes.