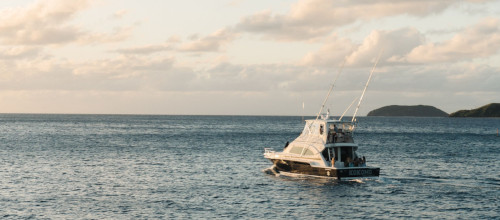 Deep Dropping
Explore the deep dark depths
Beyond the reef and over the drop-off, guests can target some of Fiji's most prized table fish in depths of up to 400 meters using the latest in Shimano electric reel technology. A real lucky dip, you just never know what you may pull up from the deep dark depths. The target species include Gold Band Snapper, Ruby Snapper, Bedford, Pakpaka, and many more delicious creatures of the deep.
Half and full day charters available.
Pricing for Deep Dropping
Vessel
Price
Reel Time
$700USD
Half day
Reel Time
$1,300USD
Full day
Kahala
$2,000USD
Half day
Kahala
$3,500USD
Full day
All rates are quoted in US dollars and exclusive of government taxes.