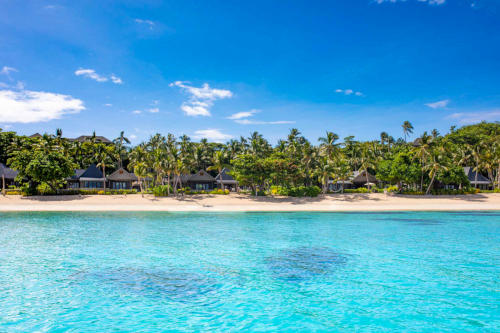 Articles
Book Your Next Holiday in a Luxury Island Residence in Fiji
Treat yourself to a luxury island residence in Fiji – you deserve it! Are you ready for a truly exceptional holiday – one where you can cast all your cares away and forget about the real world for a while? One you'll always remember fondly ...read more.
Forge Unforgettable Memories with the Private Luxury of a Remote Island Wedding in Fiji
Have you ever dreamed of a private island wedding? With Kokomo Private Island Fiji, you can transform that dream into a reality. Situated inside the Kadavu Island Group in the Fijian archipelago, our private island is almost completely isolated ...read more.
The Site of Your Next Getaway: Kokomo Luxury Island Resorts in Fiji
What sounds more relaxing than luxury island resorts in Fiji? At Kokomo Private Island Fiji, our goal is to give you a true 6-star resort vacation. Whether you've been itching for a getaway from the pressures and stressors of day to day life or ...read more.
Embark on an Unforgettable Private Island Vacation in Fiji's Great Astrolabe Reef
A private island vacation is a perfect way to reset your mind. For some, the ideal holiday involves the bustle of crowds, famous landmarks, and well-worn destinations. For others, though, the "perfect escape" is just that — an escape from the ...read more.
Enjoy Your Private Island Resort Vacation in Secluded Villas on the Beach
For romantic getaways, it's hard to beat secluded villas on the beach. When you book your vacation to Kokomo Private Island Fiji, you have two basic options for lodging. The first is to reserve one of our luxury residences. These sprawling ...read more.
Book a Relaxing Fiji Private Island Holiday with Kokomo Private Island Fiji
Plan your next holiday at our Fiji private island. If you are looking for a holiday that is perfect for a romantic getaway or as a family holiday, look no further than the fantastic options available ...read more.
Fiji Private Villas available at Kokomo Private Island Fiji
Fiji private villas are a perfect venue for your next holiday. Planning to stay at a luxury accommodation resort in Fiji is one of the best ways to unwind and enjoy the landscape that the ...read more.
Indulge in a Fiji Luxury Villa for Your Next Holiday
A Fiji luxury villa offers luxury in beautiful natural surroundings. If you're looking for a getaway that includes white sand beaches, the fourth largest coral reef, abundant fishing, and luxurious surroundings then ask your travel agent about ...read more.
Enjoy the Ultimate Retreat from Villas in Fiji on the Ocean
Make your escape with access to private villas in Fiji on the ocean. What better way could there be to enjoy sandy beaches, pristine waters, and incredible weather than to do so from the comfort of a spacious, comfortable, and private home right ...read more.
Make a Private Island Villa Your Next Destination Getaway
Discover a private island villa that will leave you breathless. Waking up in a tropical environment mere steps from your own stretch of white sand beach is every holidaymaker's dream. [Kokomo Private Island ...read more.